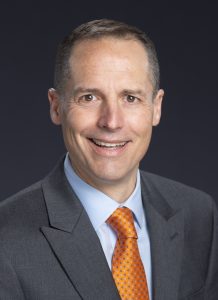 Dan Madion, DDS, MD is educated in both dentistry (University of Michigan) and medicine (University of Louisville). Dr. Madion completed his residency in oral and maxillofacial surgery and internship in general surgery at the University of Louisville in Louisville, Kentucky.
Dr. Madion's training has prepared him to practice comprehensive oral and maxillofacial surgery, including dental extractions, dental implants, bone grafting, corrective jaw surgery, and facial trauma surgery.
He is board certified by the American Board of Oral and Maxillofacial Surgery and holds certifications in Advanced Cardiovascular Life Support and Pediatric Advanced Life Support.
Dr. Madion has been practicing in the area since 2007 and he is on staff at Munson Medical Center.